If you are a DIY TV addict like me you will more than likely remember, first a magazine, called "This Old House" which in more recent years is better know by the TV show of the same name.
Having a large family and a pretty small income our family lived most of our years in two story fixer uppers. I attribute the start of my DIY addiction to those years. However it didn't start during those years. All that time I had been hoping to have a new home one day that didn't need any work done. After all the kids left home I finally got my wish  and we were able to build a new home with everything on one floor, functionality, comfort and all new, just the way I wanted it!
Yet something was missing ?
After several years the new house began to show some wear and the realization of how much work it was going to be to keep it looking new hit me. I thought back to the old fixer uppers. Once they were new, functional for their day and comfortable for large families. But over years of wear and tear they needed to be taken care of and updated in order to keep them that way for the generations who would come to make a home there later. Some of the work we tried to do by ourselves but when we were in over our heads we had to call in the experts.
The stress of many seasons of wind and weather were evident on the outside of each house but the foundations were still strong.  The old houses had a lot of character but also needed a lot of care and updating to return them to at least some of their former beauty. But a closer look revealed that it was in the aging of the house and the wear and tear it carried that it's  character was built. And I realized it was the character of the house I was missing most in that new house.
Although, in the process, the houses sometimes changed in their form and function  they remained faithful in their purpose, to provide a safe and comfortable home for our family.  We put a lot of time and energy in those old houses in order to keep them functioning to meet our growing needs and though they continued to creek and groan at times they remained true to their purpose.
As we moved from one house to the next, only to start the work of fixing and updating again, the house we left behind would be taken up by another who would continue to care for and update to meet their own needs. But as long as the house was cared for it remained stable,with it's foundation strong and ready to continue in its purpose for yet another season, another generation.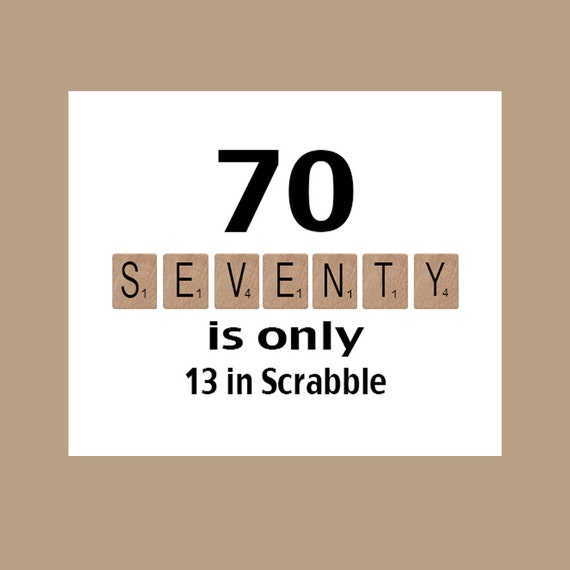 I turned 70 this year and I was awakened to the similarities between myself and those old houses. As I have moved from one season in my life to the next the wind and storms of this life have left this old house weary and worn at times, but along the way they were, unknown to me, building  character in me. As I moved from one season to the next another generation would come and build on, repair and update the foundations I had left behind.
This old house was once new as well, created by God in my mother's womb with a purpose. The care and maintenance of this house was taken up by my parents from infancy through adolescence. Their care began to mold me and shape me, sometimes in positive ways and sometimes not so much. But, as a young adult the care of this house and the work of maintaining it fell to me.  At first it was exciting. I had it all youth, energy and freedom to make my own choices, There were those times of struggles and uncertainty but after 19 years of marriage, having 5 children and having a good job, I had arrived, I had all I wanted.
But something was still missing!
The house and all that was in it began to deteriorate and life and maintenance as usual was no longer able to keep it together. I needed help. I needed the expert builder and restorer of broken things to come in and do a complete "gut job" and remodel  on this house.
Since that day when I surrendered this house and all of it's rooms to Jesus Christ, He has been doing an amazing repair, and update on me. He is making me new inside and outside. He has assured me that what will change on the outside is actions and reactions that come from what He is changing on the inside in my heart and mind. He is using all the bumps and bruises and all the wear and tear over the years to build His character in me. Though my body is wasting away my spirit is renewed day by day!
Therefore we do not lose heart. Though outwardly we are wasting away, yet inwardly we are being renewed day by day.  (2 Corinthians 4:16)
My foundation has remained strong because it is built on Jesus Christ. Over the years my form and functions have changed (especially my form) as daughter, wife, mother, grandmother and now great grandmother. But my purpose has not. From the day I was born it is to love the Lord God with all my heart, soul, body and strength and love my neighbor as myself. I have not always been faithful to that purpose but the purpose was always the same and God has remained faithful to me.
I still like to watch "This Old House" on occasion but now I live in a nice mobile home that needs little maintenance. Now I am looking forward to that new body and a mansion in heaven, neither of which will ever see decay from the cares of this life.
What an amazing journey living in this house is and I wouldn't trade one day of it because of where it has brought me and where it is yet to take me. I have been changed in times of blessing and even more in those times of struggle. And the character that is being produced in me is the very character of Jesus.
By faith, like Abraham,  I dwell in this land, an heir with past, present and future believers who have the same promises from God, the same promises that are available to all who will trust Christ. I am now waiting for my purpose to be fulfilled and to go to my home in that city "which has foundations whose builder and maker are God! "   (see Hebrews 11:8-10) But until it is His time for me I will continue the work in and through this old house for God's glory and praise!